Call for Paper 2017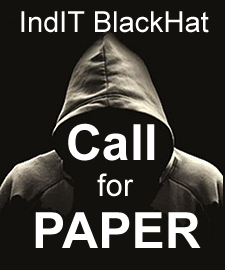 Hello friends of the Indit Black Hat!
Call for Paper for Indit Black Hat 2017 Bulgaria is open. The conference will be held on 19 and 20 October 2017 in Sofia.
Call for Paper Deadline – August 31
What you can offer:
– Speеch – up to 45 minutes.
– Presentation in a panel discussion with professional moderator (suitable for tech guys who are newbie in speaking to audience);
– Demo of application / service / website, etc .
What you get:
– Presentation to specialized audience of independent IT experts, software companies, entrepreneurs and investors;
– 2 free tickets to the event;
– Advert your brand during the conference;
Fell free to send your papers to blackhat@indit.org
Contacts: