Petar Dyaksov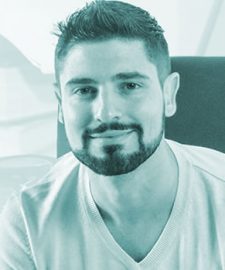 HELLO, MY NAME IS PETAR DYAKSOV, I was born in 1989, in one of the oldest cities in the world – Plovdiv, Bulgaria. My greatest passion lies in the areas of business, entrepreneurship, digital marketing and personal development.

I am always either learning new things, provoking myself, or traveling. I love to inspire the ones around me, to do good deeds, to attend and participate in different courses, lectures, and trainings, love to improve myself and contribute to the development of the young people in Bulgaria, and these are the reasons I am dedicating my time to exactly these activities.
For this year I am the president of JCI Bulgaria. Me and my team continue the day-to-day activities of development, organizing events and promoting it as a kind of school that transforms its members and participants into professionals, successful entrepreneurs, active leaders and responsible citizens.I have been involved in the organization of many valuable projects in Plovdiv and the country, such as "Top 10 Top Young People in Bulgaria TOYP", "First Steps in Business", "Box for books" and others.
Contacts: