Димитър Димитров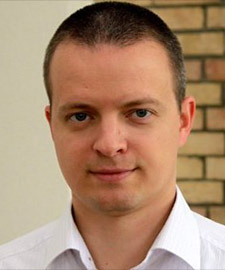 A result driven visionary with entrepreneurial spirit and pursuit for perfection.
With proven entrepreneurial track record in growing start-ups from the ground up to the million scale.
Has more than 15 years of experience in company/business/team build up and management along side with web and core development, networking, server environments and building user web applications.
Passionate in the process of designing, architecturing and managing projects from ideas that are extremely technologically challenging or many even believe are unrealistic, with one single goal – to turn such into a complete success.
Holds a degrees in Tech from the graduated International education – M.Sc. in Digital Communications in the CAU-Kiel Germany and B.Sc. in Telecommunications and.
Holds also an MCP certification and has experience in coding in various languages C/C++, PHP, JavaScript, etc as well as has deep understanding of multi-server clustered and parallel computing environments.
Контакти: